The Legendary Series "Agassi"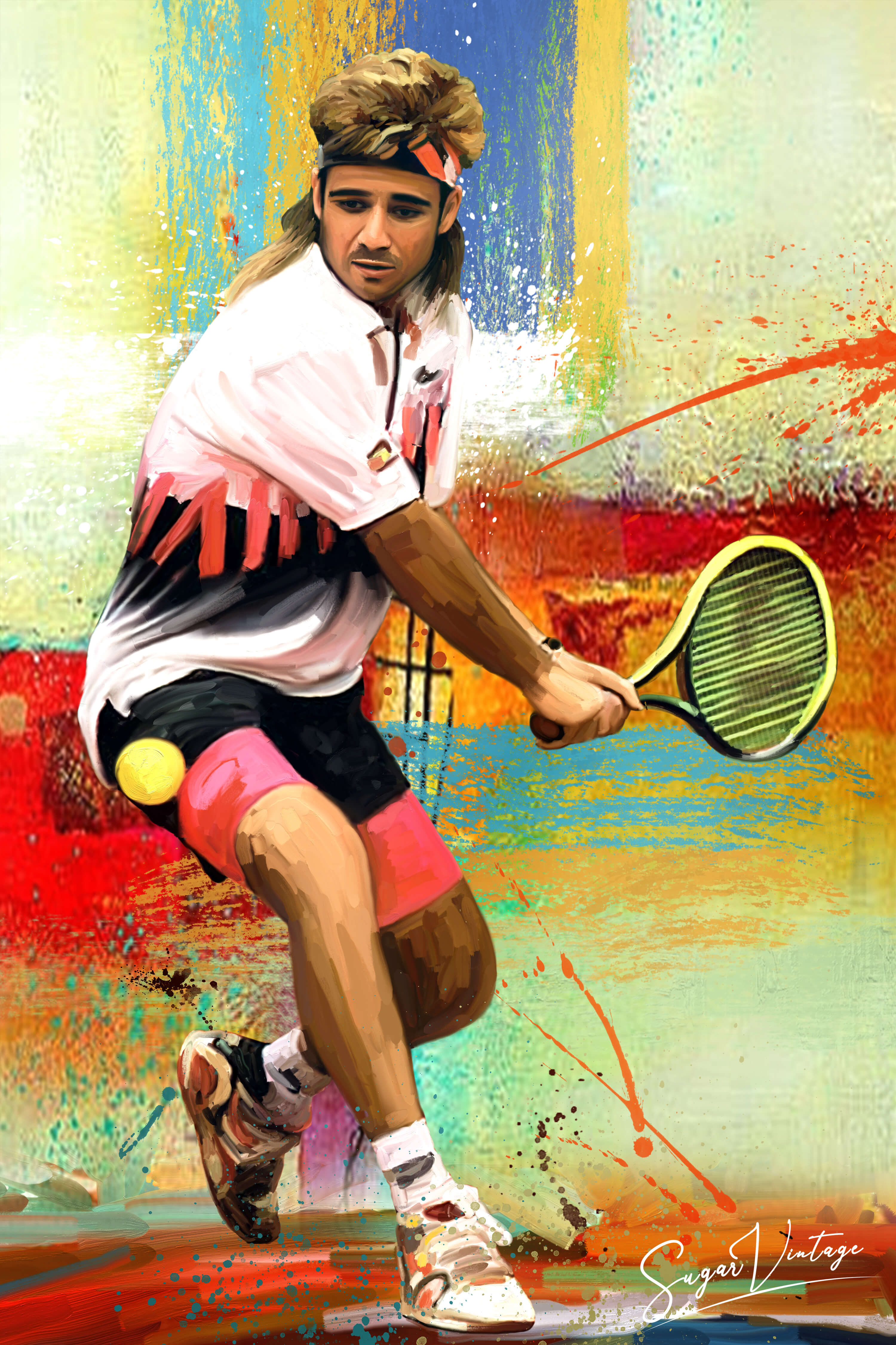 The Legendary Series - Andre Agassi
Andre Agassi burst onto the tennis scene with his first victory in 1987, the Sul American Open in Itaparica. Only a year later the up and coming American had six tournament wins under his belt. It was in-fact this same year (1988) in which he signed a multimillion dollar sponsorship deal with Nike. 
Agassi first displayed Nike's infamous Challenge Court collection during the 1990 U.S Open. Tennis fans across the globe ditched their classic whites for denim shorts and bright shoes. From wacky colours, striped shirts and denim with spandex undershorts Agassi perfected the image bringing a new energy to the game.
Agassi went onto win an astonishing 60 career titles which cemented his name in Tennis history. He inspired a generation with his charismatic personality and powerful style of play.
He became the first male player to win all four Grand Slam tournaments on hard, class and grass surface. 
In 2020, Nike paid tribute to the former Number one by relaunching a nineties inspired capsule. Just as they did 30 years ago Nike stayed true to the bold colours and flare.
Here at Sugar Vintage we were lucky enough to find some rare deadstock Nike pieces from the 90's which can be found on our online store. To be able to find original released products which hold so much nostalgia for many & tell a story is just one reason why we're passionate about vintage sportswear.